McGowan Fine Art announces the opening of a three person show at LaBelle Winery located in Amherst, NH. This show features the prints of Peter Milton, Matthew Smith and the paintings of Molly Wensberg. The show will run from August – October, 2017.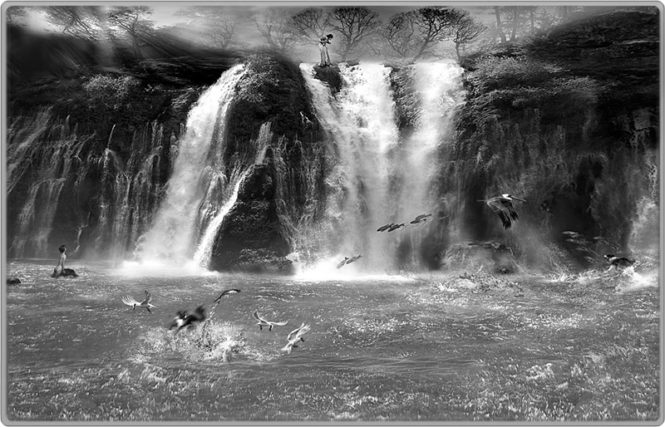 Peter Milton is locally known for his painting "The Rehearsal" at The Currier Museum, but he is internationally known for his intaglio and digital prints. Three recent digital prints are featured at LaBelle Winery. A master of composition and detail, Milton weaves a narrative across his large format prints. Careful observation rewards the viewer with distorted items, historical references and visual puns. These prints are enjoyed by all ages.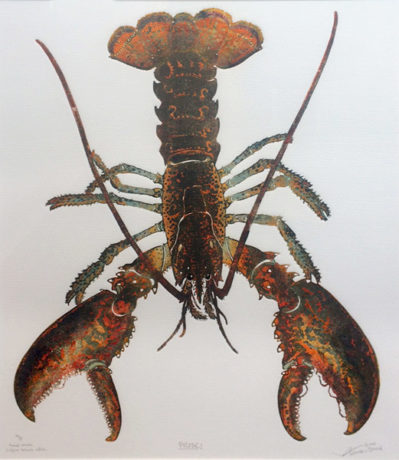 Matthew Smith is a former commercial fisherman who turned to printmaking as a better way to serve his world. His reverence for the nature is evident in his subject matter: Piping Plovers, Lobsters and various tiny sea creatures. He uses a proprietary method of printing allowing for deep cuts in the copper which holds a substantial amount of ink. Saturated colors are his hallmark and a delightful addition to his whimsical images.
Molly Wensberg paints the hidden landscapes of New Hampshire. Her use of a palette knife over a paintbrush gives them a shimmery surface. Strong contrast and interesting color choices make her landscapes visually provocative while maintaining a trace of timelessness. She will be featured in an upcoming show, Terra Incognita, at McGowan Fine Art, September, 2017.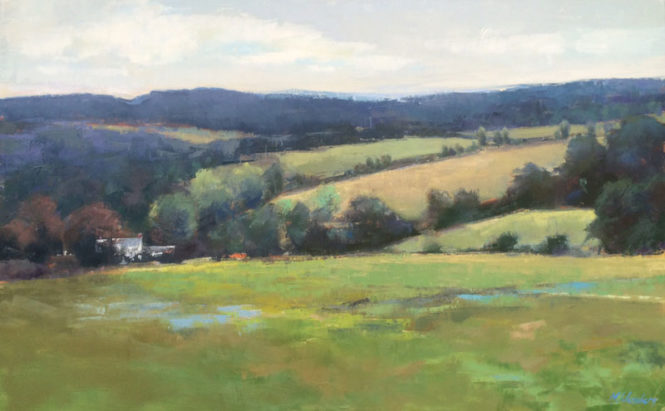 This three person show will be on display at LaBelle Winery located at 345 Route 101, Amherst, NH. For more information, please contact Michelle Thornton at Michelle@LaBellewinerynh.com or 603-672-9898 ext. 3.
LaBelle Winery is open Monday-Tuesday, 11am-3pm, Wednesday-Sunday, 11am-9pm with guided tours Saturday & Sunday, 11am-5pm. Visit their website at http://www.LaBellewinerynh.com.
McGowan Fine Art is located at 10 Hills Avenue in Concord, NH. For more information call Julie Hamel at 603-225-2515, visit our website at http://www.mcgowanfineart.com, or contact at gallery@mcgowanfineart.com. Hours: T-F 10-6, and by appointment. We will be closed Saturdays in the month of August for the construction of our new location coming soon.